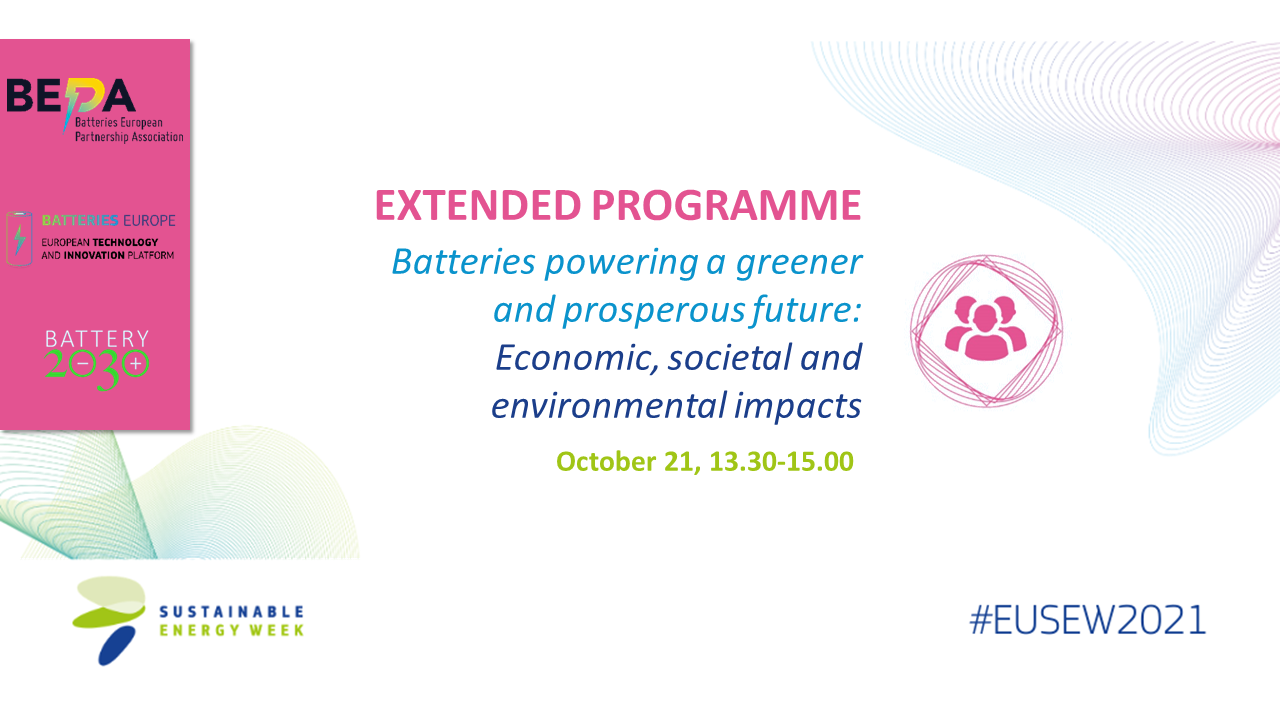 On Thursday, 21 October from 13:30 to 15:00, BEPA will host a session at the European Union Sustainable Energy Week along with Battery2030+ and Batteries Europe on "Batteries powering a greener and prosperous future: economic, societal and environmental impacts".
For the European battery industry to thrive competitively while engraining the circular economy approach, an acceleration in investments, research and development, education and training is essential.
Representatives from Batteries Europe, the Batteries European Partnership Association (BEPA), Battery2030+ and the European Battery Alliance (EBA) will present the European battery research ecosystem, and together will discuss how Europe can achieve this, illustrating the benefits it will bring from an economic, societal and environmental perspective.
SPEAKERS:
-Batteries Europe: Edel Sheridan, SINTEF
-BEPA: Michael Lippert, Saft
-Battery2030+: Kristina Edstrom, Uppsala University
-EBA: Bo Normark, EIT InnoEnergy
Moderated by: Simon Perraud, Batteries Europe/BEPA/Battery2030+/CEA
Registrations are open at this link