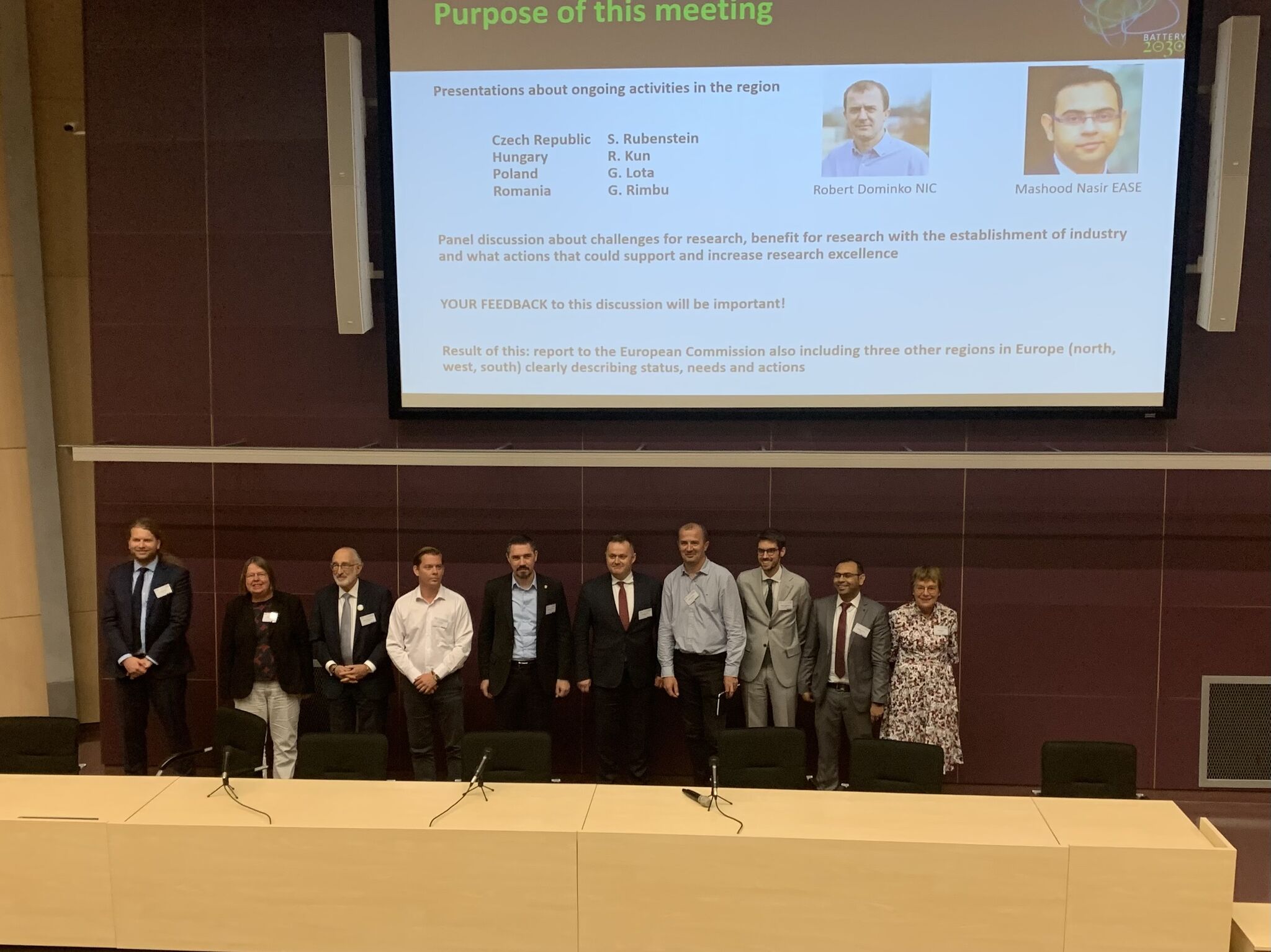 The BEPA Office attended the 23rd Advanced Batteries, Accumulators and Fuel Cells conference in Brno, Czech Republic in August to connect to the latest developments in battery R&I in Central and Eastern Europe and beyond. The encounter was facilitated by a roundtable discussion organised by the Battery2030+ consortium. In this first of four roundtable discussions, Battery2030+ is reaching out to long-term research initiatives that happen on national and local level around Europe.
The national representatives of Poland, Hungary, Romania and the Czech Republic present shared the current state of the battery landscape in their countries and the efforts that were ongoing to tie the booming local industrial activities to their research ecosystem. One conclusion is that while there remains a lot of work to be done to create synergies at a national level, there is an urgent need to connect with European initiatives and join consortia in European projects. More contacts with their European counterparts will help these countries to take a place within the new European supply lines for sustainable batteries. The Battery2030+ consortium partner EASE will organise 3 more meetings with representatives of the Northern, Southern and Western European regions and then bundle their findings into a report for the European Commission. BEPA will remain in contact with the national representatives and the other organisations present at the conference to ensure that BEPA also represents the voice of central and eastern European research in their dealings towards the Commission. The conference also showcased many exciting research projects carried out by students and young researchers entering the European battery ecosystem in Czech Republic and beyond.
The BEPA Office would like to thank the Faculty of Electrical Engineering and Communication of the Brno University of Technology for hosting us and bringing us into contact with battery researchers from all over Europe and beyond.